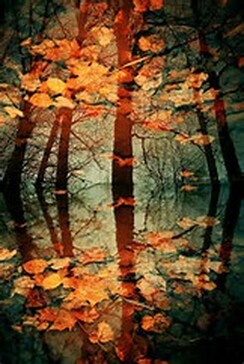 If you have been out of your routine due your summers' travels, an abundance of visitors in your home, or just exploring your own hiking and biking trails or on the waters paddling and kayaking, you may find it a challenge to get back into a routine as the crisp, cool air of autumn arrives.
We may find the repetition of our favorite activities have left some body parts in a state of continuous soreness, due to stressing a particular part, sometimes called a strain. Remember to be aware of your body, get in touch with rather than having that the "red light" stay on and on, get it evaluated.
Searching for that balance in your life you may consider starting a yoga class to focus on the task at hand without the mind being pulled in a million directions, or perhaps as a yogi take a gentle or a restorative yin class because you have been gone for months! (No ego)
As the fall equinox arrives we make the shift from longer days to longer nights, it is natural to reflect upon what part of our own lives might be out of balance, a time to align our own energies to the rhythms of the earth and the suns' cycles. As we enter this season of autumn we can enjoy new actives and routines as well as rest, contemplation and renewal.

Enjoy this beautiful season….